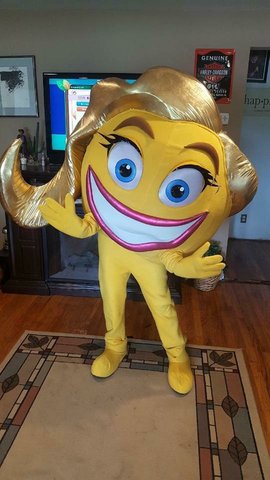 Happy Emoji
Bring your party to life!
We bring a music box with preloaded dance songs( the theme music, hokey pokey, head shoulders knees and toes, Cupid shuffle, etc). When we arrive we will greet the guest, pose for individual and group photos.

Pricing is for 1 hr. increments.



One Big Party Dallas is an entertainment company that provides NON-LICENSED characters for entertainment purposes only.
Disclaimer***Please note that it is NOT our intention to violate any copyright or trademark laws. All the characters offered are NOT to be mistaken for licensed characters. Our characters are not affiliated, licensed, or associated with any corporation or trademark and we make no attempt to market them as such. Any resemblance to licensed or copyrighted characters is purely incidental and unintentional***