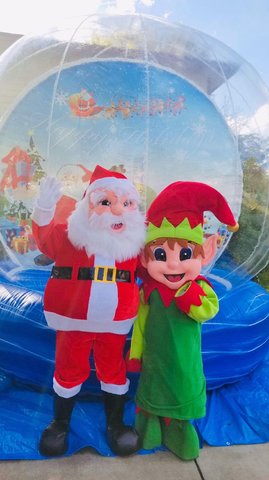 Santa Claus & Elf
Santa Claus & Elf at Your Event!
Bring your party to life !
A little more info on what we do .When we arrive we will greet the guest , pose for individual and group photos . With an 45 minute appearance we do the things above & also bring a music box with preloaded dance songs .( Character / special occasion themed soundtrack , baby shark , head shoulders knees and toes , hokey pokey, if your happy and you know it clap your hands , any other iTunes song that will get your child dancing around )
Travel fees apply outside of the Mesquite Pleasant Grove, balch springs areas
*$25 up charge for dec 24th and dec 25th.