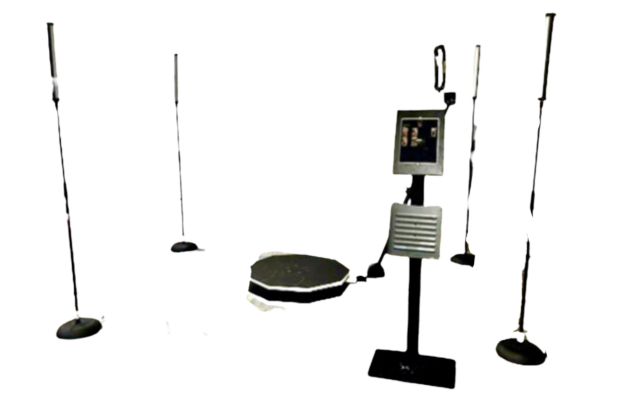 Videobooth 360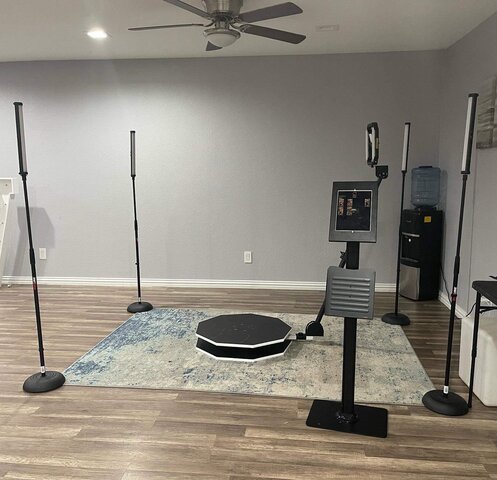 Have you seen the new videobooth 360 ? What's a 360 videobooth ? It's one of the hottest entertainment and event experiences currently on the market . Our 360 Booth allows you to be moving and grooving while your video is being taken at lightning speed.
$495 special promo
regular $600
(2hrs rental)
$225 for each addition hour.

360 Pho
to Booth
Unlimited videos
Images can be sent to email or sms
or uploaded straight to social media
Customized overlay to your event theme .
Online album available to client after event / party.

What Is a 360 Photo Booth?
A photo booth is a portable setup with a camera, props, backdrops, and other photography equipment. It takes videos at social and corporate events, helping guests to take videos home and create memories.
It does more than takes a video. A 360 photo booth is also entertaining and capable of helping you break the ice and create memories. You could take a break from the event to take a video.
A 360 photo booth is an enhanced setup with a camera that can rotate 360 degrees. Therefore, the event participants do not have to pose for a photo in front of a still camera.
Instead, everyone can continue with their businesses as the camera rotates and captures photos. They could pose, turn, smile, sing,dance, or do whatever they want to appear in the video.
Basically, in a 360 photo booth, the camera captures everyone's good side. Everyone appears in the video with their favorite grins, smiles, and gestures.
Plus, a 360 photo booth can capture videos and enjoy a mashup of boomerang videos and slow motion. In an increasingly socially connected world, videos create greater user engagement on social media.
You can share videos with everyone at the event using the 360 photo booth. Therefore, you and your guests can share the best videos on Facebook and Instagram.
There's no better way to arouse online conversations about your event than reaching out to audiences on TikTok, YouTube Shorts, Instagram Reels, and Facebook Reels.
A typical 360 photo booth includes fireworks, confetti, and custom props to enhance the photo shoot experience. You'll also get LED lighting, a share station, and photo props.
Why Do You Need the Best Photo Booth Rental in Dallas?
There are many reasons to get the best photo booth rental in Dallas. Unless you are willing to grapple with selfies and guests snapping at each other on their mobile phones, renting a photo booth is a must. Here are reasons why you cannot avoid renting a photo booth:
The Appeal of 360 degree video

: Modern technological advances have made digital videos the in thing. People have become so used to viewing videos in phone galleries and online platforms. As a break from that, a 360 degree photo booth instantly produces videos, which your guests will appreciate.

Ability to Share Images

: A 360 degree photo booth makes sharing videos with your guests extremely easy. It can produce images in different formats, including animated GIFs, 360-degree videos, slow-motion video . The images come in forms that make them easily shareable on social media, by text or QR code.

An Ice Breaker

: Events can be tedious. Why not use a 360 photo booth as an icebreaker? People will interact, laugh, and talk as they move to the 360 photo booth and start taking videos.

Customizable

: What kind of event do you have? Is it a wedding, birthday party, or corporate event? With a 360 photo booth, you'll get videos with your company logo, colors, and messaging to sustain your branding.