Photo Booth Rentals Dallas: Just Say The Word - We'll Bring The Party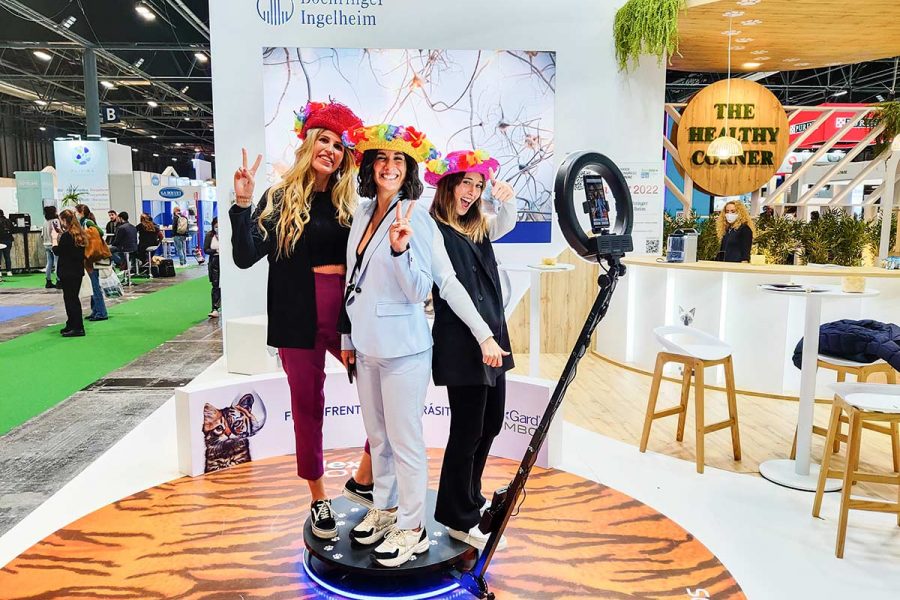 For the best photo booth rentals Dallas has to offer, look no further. Combine our commitment to excellence and our competitive photo booth rental prices, and it's easy to see why One Big Party Dallas is the clear winner. Whether you're hosting birthday parties, weddings, corporate events, baby showers, or bridal showers, the best way to create memories and preserve them is to let the guests go home with photos and videos they cannot help but share.
But that's only possible with a special service like a 360 photo booth or our other incredible options. At One Big Party, we offer a convenient way to help you and your guests capture the magical moment of your wedding or other event.
Check Availability
Nearly everything you can ever need from a photo booth service, including: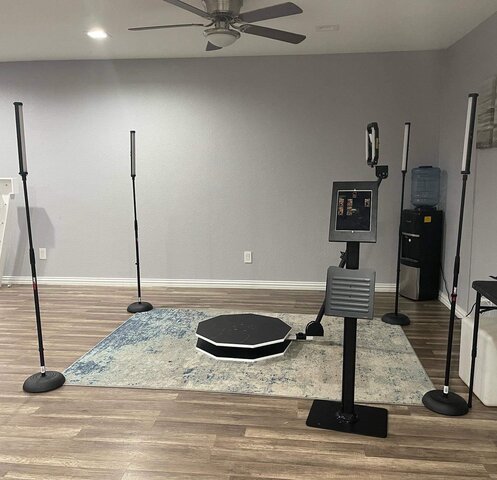 360 Photo Booth
The video booth 360 lets you and your guest move and groove while the camera setup takes video at lightning speed. Our 360 Photo booth captures 360° high-resolution videos to give a glamorous look and create a unique experience. The best 360 Photo Booth Rental Dallas has to offer is just a click away.
What to expect:
$600 2hrs rental with $225 for each additional hour
360 photo booth unlimited videos
Images via email, SMS, or uploaded straight to social media
Customized overlay to your event theme
Online album available after the party or event
Product Link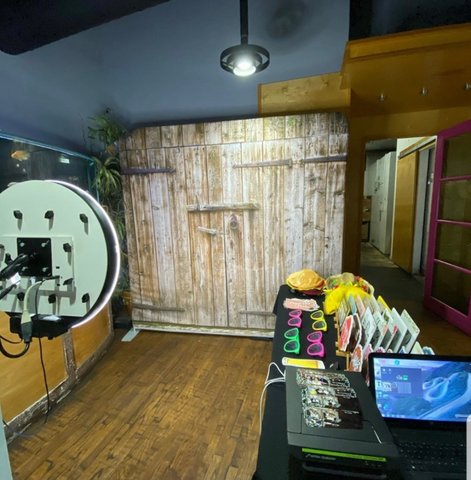 Photo Booth with Prints
Our take on the modern open air photo booth will brighten up your event. We supply 8ft by 8ft backdrops and fun props that include:
Quince props

Elegant wedding props

Fun children props

Bridal shower props

Baby shower props

Retirement party props
We have a huge catalog of backdrops to select from to create a fun atmosphere at your event. Regardless of your event, we'll design your photo template around your special occasion to allow your guests to take multiple photos in one custom design. This is great if you're looking for a traditional photo booth.
We'll then create an online album with all pictures, videos, gifs, and boomerangs so you can revisit and print the one you want.
Even if you're throwing a formal party, you can book us for proms, homecomings, or cocktail hours. Your guests will enjoy snapping fun pictures before going to dance the night away.
What To Expect:
$175 per hour with a 2 hours minimum

iPad Pro Photo Booth

Unlimited pictures

2 Prints per image

Images and videos are sent to your guests' email or SMS or uploaded straight to the internet

Customization of the photo template to your event theme

Online album available to client after event/ party
If you have additional questions or specifications, call us to discuss how we can create a memorable experience on your special day with the best photo booth Dallas has to offer. Our party rental company is here to deliver you a high quality photo booth experience in Dallas, Fort Worth & Beyond.
Product Link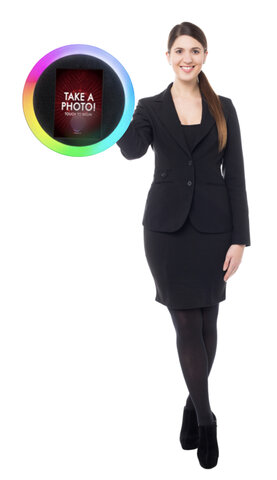 Roaming Photo Booth Rentals Dallas
If you want a photo booth that creates immediate interaction with your guests, our Roaming Photo Booth takes the photo booth to them, as opposed to being in an enclosed booth.
Our photographers will roam at your event, interact with your guest, and capture photos of everyone. All photos we take will be sent directly to your guest by text message in a timely manner. We'll also create an online album that will be available afterward.
A roaming photo booth is an excellent option if you don't have space to reserve for the typical photo booth at your event. Our handheld roamer booth will seamlessly become a part of your party and capture all the unique moments.
What to Expect:
Roaming photo booth
$150 per hour with a 2 hours minimum
Unlimited pictures
Images via email, SMS, or uploaded straight to social media
Customized photo template for your event theme
Online album available after the party
Product Link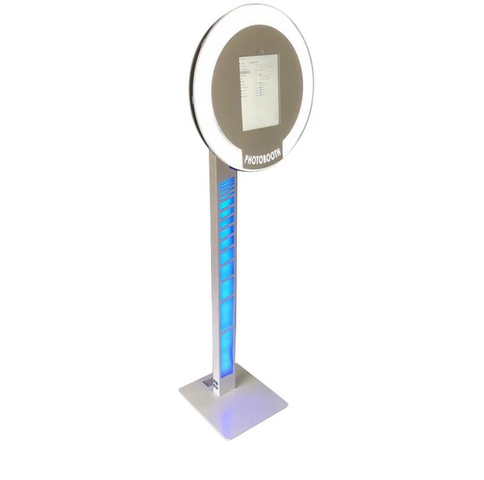 Photo Booth Social Media Only - No Prints
If you don't want photo prints, go for our Photo Booth Social Medial-Only package that eliminates prints.
What to Expect:
An 8ft by 8ft social media photo booth
Up to 6hrs rentals
Unlimited pictures
Images via email, SMS, or uploaded straight to social media
No print included
Photo props not included
Online Album available afterward
Six different backdrops to choose from
Customized template around your theme or event
Product Link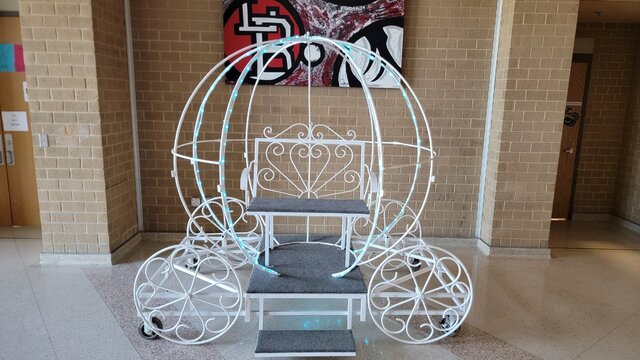 Princess Carriage w/ LED Lighting
Many ladies dream of having the perfect fairy tale wedding to feel like a princess for the day, surrounded by love and magic. If you plan to create such an event, this Dallas photo booth package will lighten your wedding setup with LED lighting.
If you're organizing a quince, this piece will be a centerpiece at any reception. You can customize and pick the right color for your event. All you need at your party is a clear path and a 6ft wide opening to clear carriage.
Product Link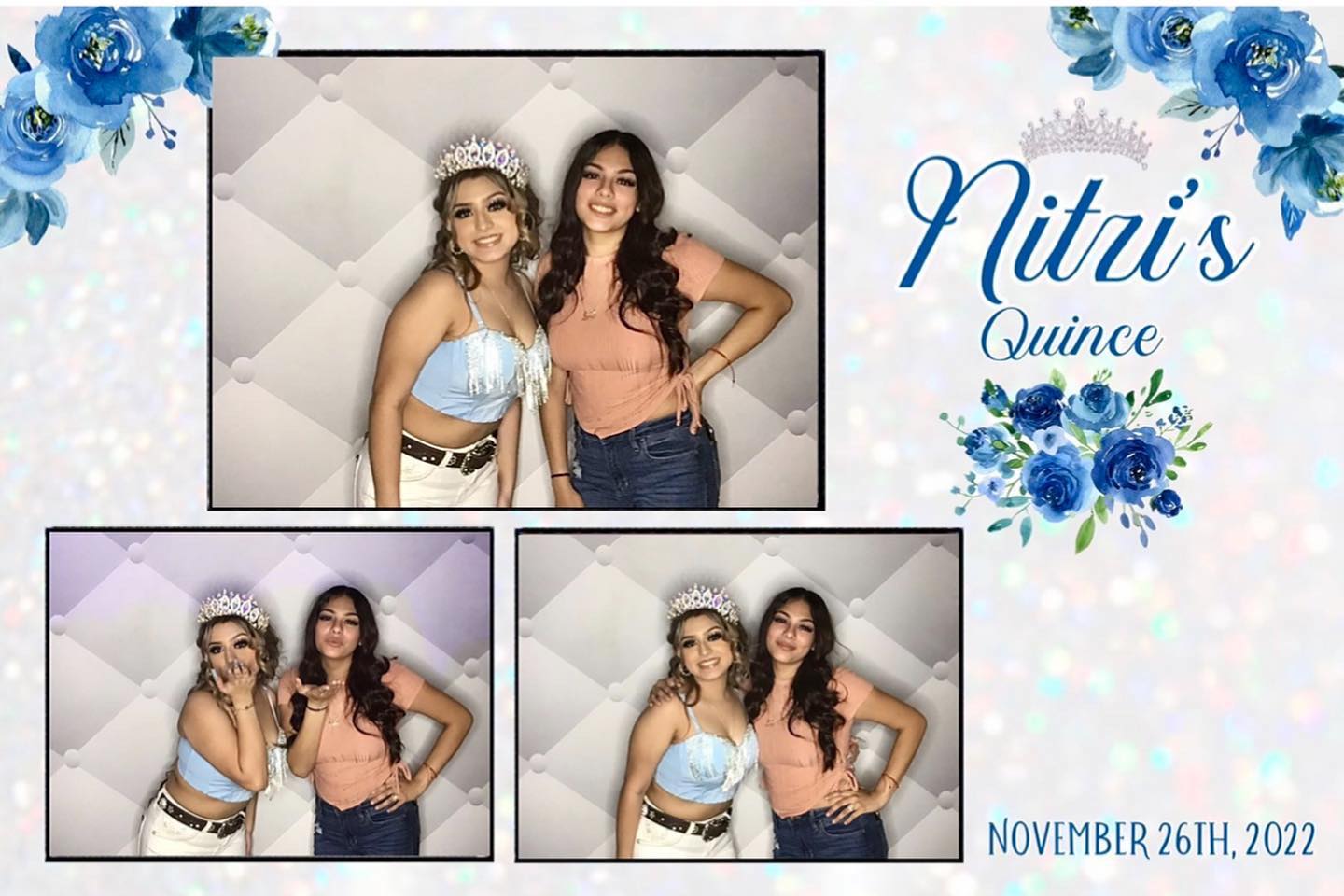 Why Choose Us for the Best Photo Booth Rentals Dallas Has to Offer?
Getting a photo booth rental in Dallas is a must for all your big occasions. Whether you're getting married, having a birthday party or a company event, we can help you create memories that will last a lifetime. Your guests will love having a keepsake from your event. With so many options of photo booth rentals to choose from, you're sure to find the best fit for your event.

Are you looking for the best photo booth rental in Dallas? We have so many photo booth rentals to choose from, an enviable reputation, and excellent reviews from our past clients. We serve many areas including University Park, Highalnd Park, Lake Highlands, Colleyville, Frisco, Irving, Lucas, McKinney, Plano, Princeton, South Lake and many other surrounding areas. Reach out to us to book a photo booth rental today!
Check Availability
We add the Sparkle regardless of the Special Event You Host!
The event type doesn't matter; just say the word, and we'll bring the party.
Corporate or brands: Influencer dinners, launch parties, gala, festivals — we'll make your event more exciting by entertaining your guests while promoting your brand.
Weddings and parties: Looking for a wedding photo booth? We'll help you create unforgettable wedding memory with clean setups, flawless photos, and modern templates. We're also featured on The Knot.
Baby and Bridal Showers: When family and friends gather for bridal and baby showers, they don't have to be bored. Our special events photo booth rentals come bundled up with lead capture for your guests.
Work with One Big Party Dallas and leverage our modern take-on photo booths to brighten your events. We focus on capturing the perfect, professionally lit photos and videos — from shutter click to share.
Schedule a call now to get things right.